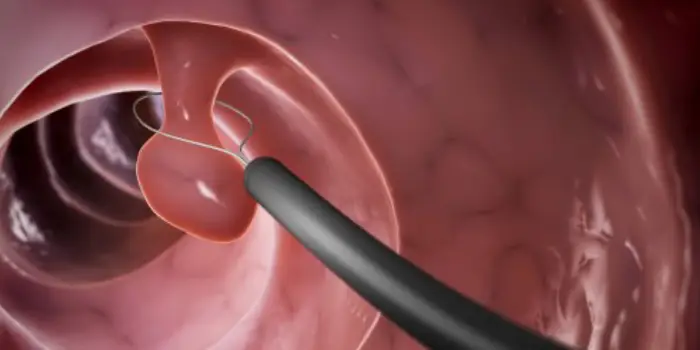 What is a polypectomy?
A polypectomy is a procedure used to remove polyps from the inside of the colon, also called the large intestine. A polyp is an abnormal collection of tissue. The procedure is relatively noninvasive and is usually carried out at the same time as a colonoscopy.
What's the procedure?
A polypectomy is usually carried out at the same time as a colonoscopy. During a colonoscopy, a colonoscope will be inserted into your rectum so your doctor can see all segments of your colon. A colonoscope is a long, thin, flexible tube with a camera and a light at the end of it.
A colonoscopy is offered routinely for people who are over 50 years old to check for any growths that could be indicative of cancer. If your doctor discovers polyps during your colonoscopy, they'll usually perform a polypectomy at the same time.
There are several ways in which a polypectomy can be performed. Which way your doctor chooses will depend on what kind of polyps are in the colon.
Polyps can be small, large, sessile, or pedunculated. Sessile polyps are flat and don't have a stalk. Pedunculated polyps grow on stalks like mushrooms. For small polyps (less than 5 millimeters in diameter), biopsy forceps can be used for removal. Larger polyps (up to 2 centimeters in diameter) can be removed using a snare.
In snare polypectomy, your doctor will loop a thin wire around the bottom of the polyp and use heat to cut the growth off. Any remaining tissue or stalk is then cauterized.
Some polyps, due to a large size, location, or configuration, are considered more technically challenging or are associated with an increased risk of complications. In these cases, endoscopic mucosal resection (EMR) or endoscopic submucosal dissection (ESD) techniques can be used.